A Superb Viewpoint...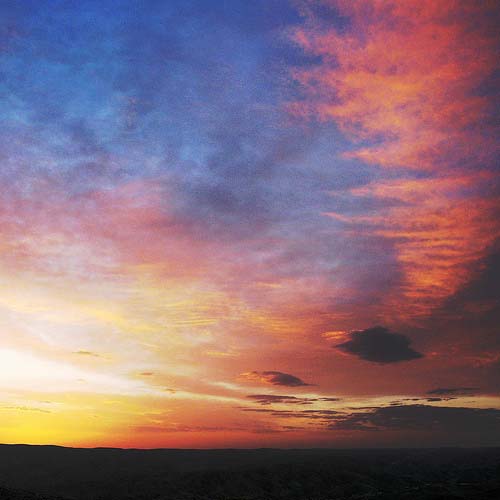 To be honest I'm so new at the concept of a blog and blogging that I don't really understand it. I'm not even 100% sure I'm using the correct terms. I visualize it as a person who tries to say something that a lot of other people in the world may be interested in. Liken it to a popularity contest except there's no judging. I don't know all the tricks to make the site search engine popular but I will figure this all out. That'll be part of the fun of this.
I don't use Twitter much and only tweet about 100 times a year. I'm constantly exceeding the 140 character limit and after using short terms and deleting punctuation the whole meaning is gone. It's just a short meaningless quip. Facebook status are fine and sometimes entertaining but with page viewing limitations I'm playing to my friends. Everyone else needs to be as enlightened as they are. That's why this matter nowAnd never mind why..Why not?
I had been on a site and was reading about the blogger. I began to roll over ideas in my head and started to formulate complete sentences. This has happened to me many times in the past when I felt I should keep a journal or even write a book. This time I decided to flip on the computer and type away. It may not go any farther than my documents folder but it's high time I begin.
I'm not really a read and research kind of person. I enjoyed English class in High School. Not in the perfect grammar and spelling sense, however. I had a keen interest in reading and analyzing books. I also had ample time to read books as a taxi driver but anymore it takes months for me to complete a novel. My wife will finish one in a week but I've only completed 4 in the last year or so. There are a few things I am once again enjoying that I enjoyed as a high school student. I began reading The Grapes of Wrath. High School memories flow back every night I manage to read a few pages. This is what I've missed.Researching in other subjects was normally a struggle unfortunately. I wanted information and wanted it quick. Youtube was going to answer my questions.
The first video I stumbled across gave me a bit of light on hosting and domains. Now this is cool!! My own domain name for next to nothing yearly!! Now to create topics, the web page and load it up.
Hmmmm... topics?
Im not an authority on anything. I watch and enjoy sports and although I know some of the players and most of the rules I would seem like a fool passing myself off as knowledgeable. I could study more but I think the sports blogs are in the millions by now. Whats next politics? No way! Technology, World affairs, entertainment, economics, travel, ecology, neurobiology, male pattern baldness? Not an expert on any of these [insert sad face here]. Maybe the ideal situation for me would be to just ramble on about stuff and hope someone reads. That's it!!! Did I mention I would have my own domain name? This is great! I probably have a whole pile of stuff most people don't care about but there is a huge internet community out there.
I'm not greedy. There's no monetary expectation from this. Its just a rainy Saturday afternoon idea from a guy who's wife is at work and he should probably be doing other things. If you've read the about me you'll no doubt understand where I will glean most of my material. I've been around here for 50 year and I might have something to say in a 140 characters or more and to more than just my friends. Maybe there's a little knowledge to be shared.maybe.
As I type this I still haven't fully researched WordPress or the best web hosting deal. I will just bide my time and gather material and do my very best to be an attentive student.
Wish me luck!
Thx readers! I personally texted a acquaintance that I could absolutely discuss her credible affordable kitchen renovators, https://www.fitteddoors.co.uk through a good post. If ever you're looking to get a kitchen renovator within the whole OTH location, they definitely are really incredible.
In conclusion, I absolutely must remark the basic concept to this excellent article was graciously granted via Rob from SafariScience. They're a terrific animal theme party hosts. We definitely treasure a smart concept!
Resources
https://rocket-group.com - Your grammatical skills are astounding!
https://thehoodarchery.com - We appreciate you for selflessly sharing your knowledge 🙂

Posted in Community Post Date 11/23/2017

---